Where Art Meets Strategy
With a deep appreciation for design, craftsmanship, and innovation, we've developed a unique range of chess sets that offer a fresh take on this timeless game.
STRATEGY MEETS STYLE
We believe that chess is more than just a game - it's an art form. That's why we are committed to creating chess sets that are not only functional and practical, but also beautiful and inspiring.
International Delivery
Luxury Packaging
Handcrafted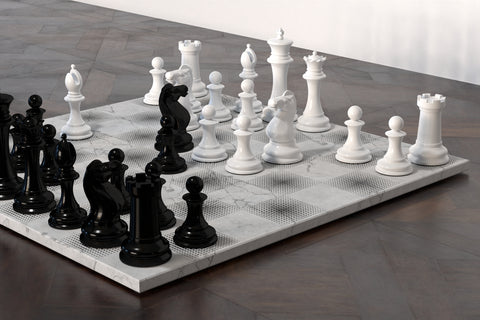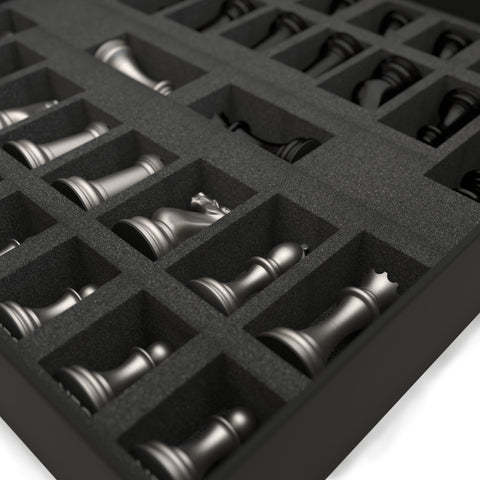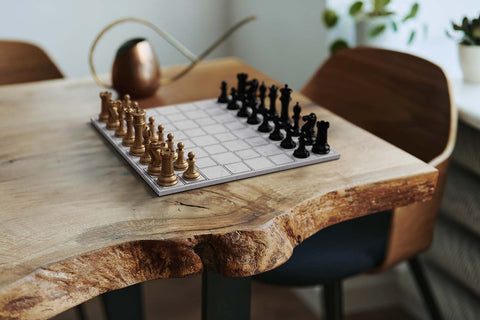 DESIGN, CRAFTSMANSHIP, AND INNOVATION
Each Neochess set exemplifies our dedication to perfection, with an uncompromising focus on detail and the exclusive use of the finest materials and artisanal methods. From the sleek and modern Steel set, to the elegant and timeless Wood set, to the opulent and luxurious Bronze set, we've got something for every taste and style.
Introducing the founders of
NEOCHESS
Ian Flood and Chris Prosser are two
visionary architects from London who have made a name for themselves in the world of chess with their innovative and beautifully designed chess sets.