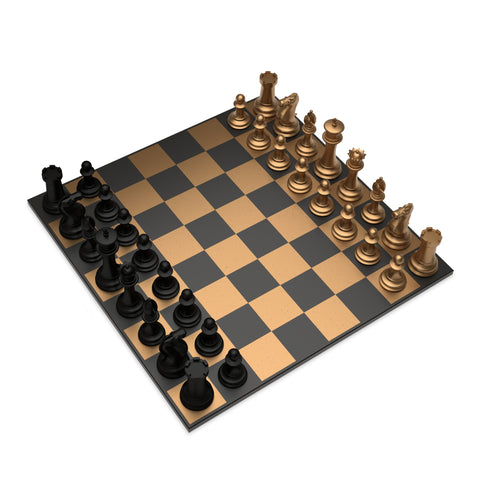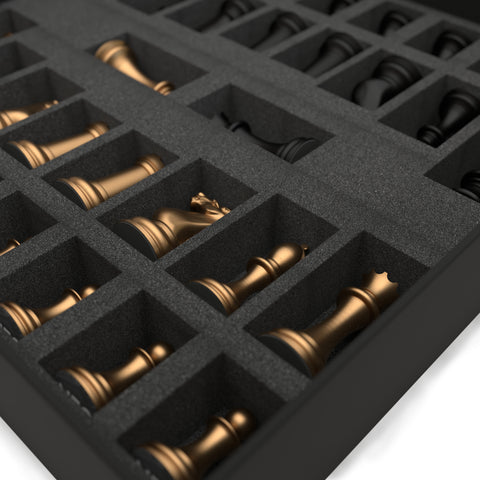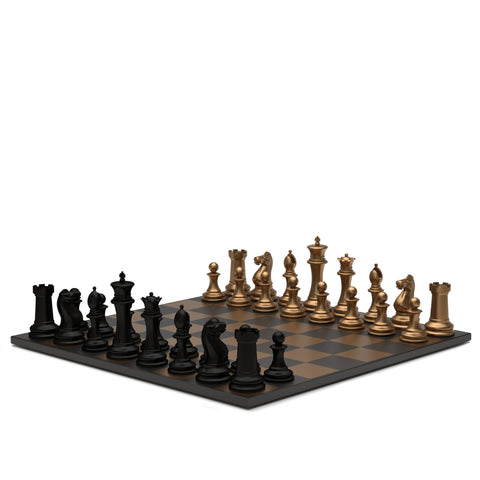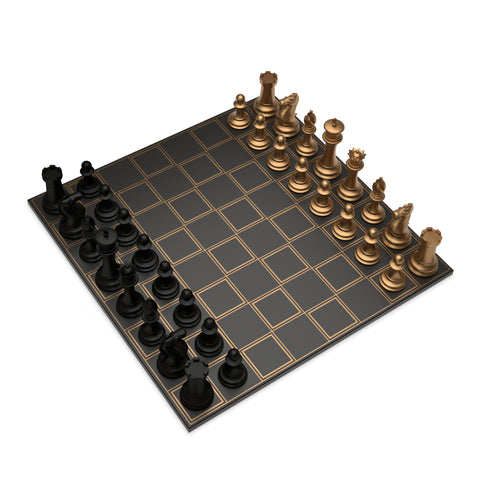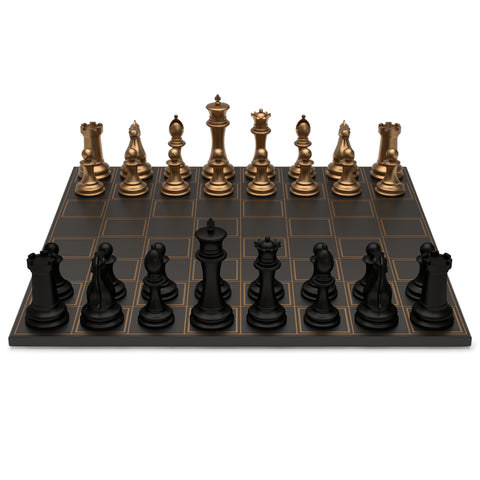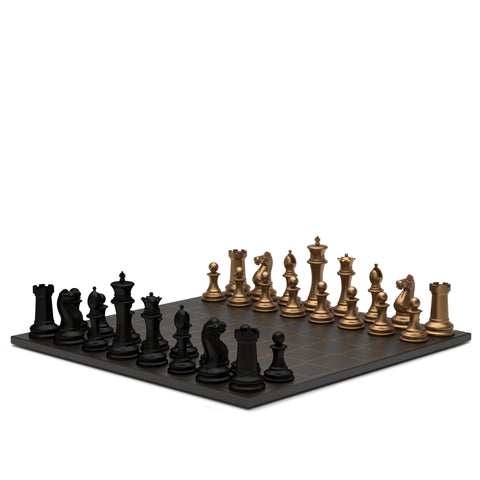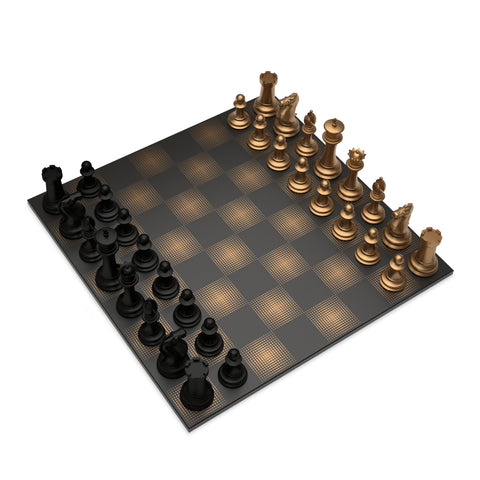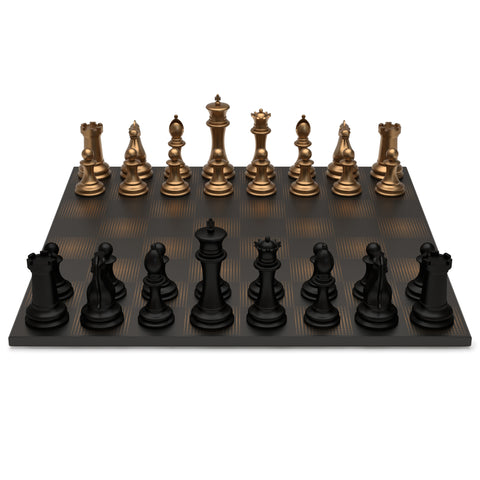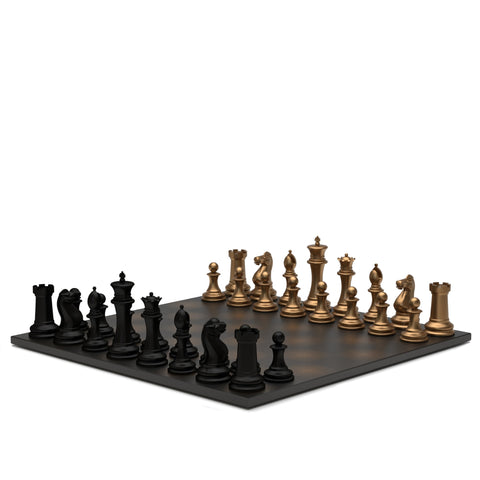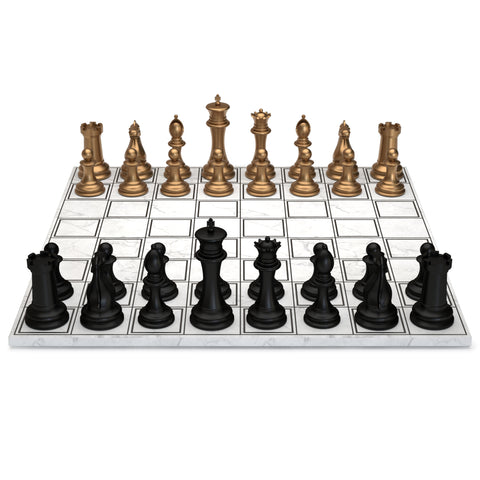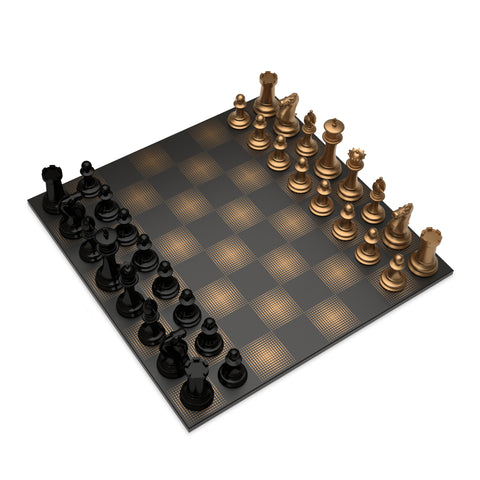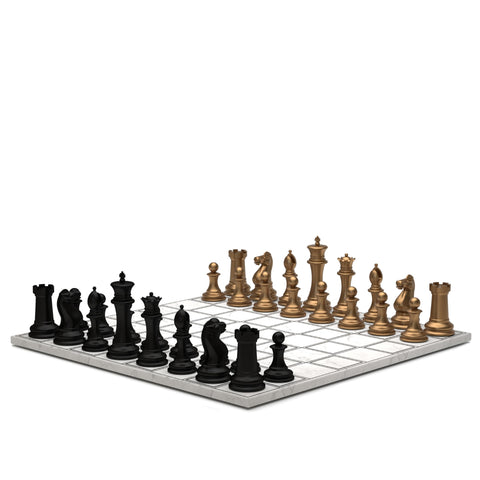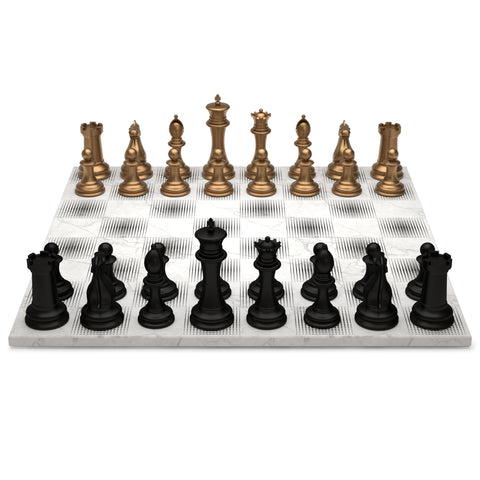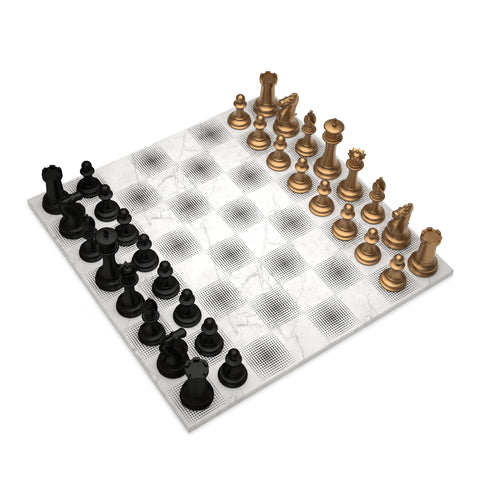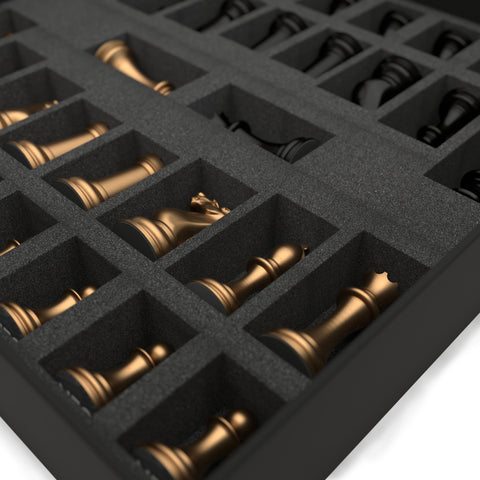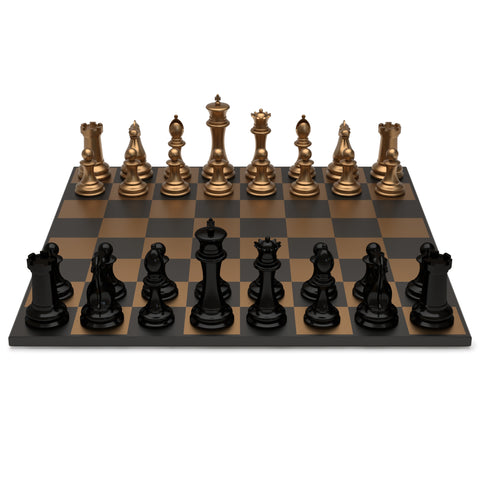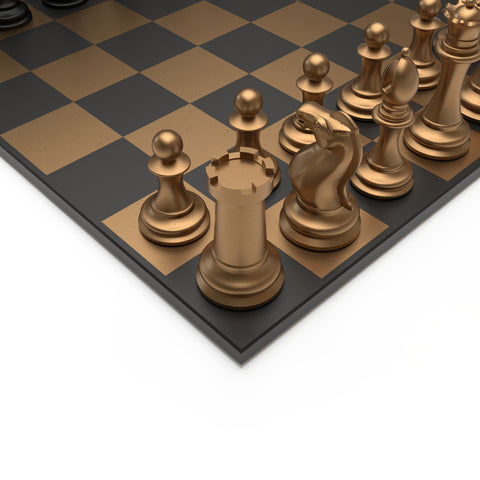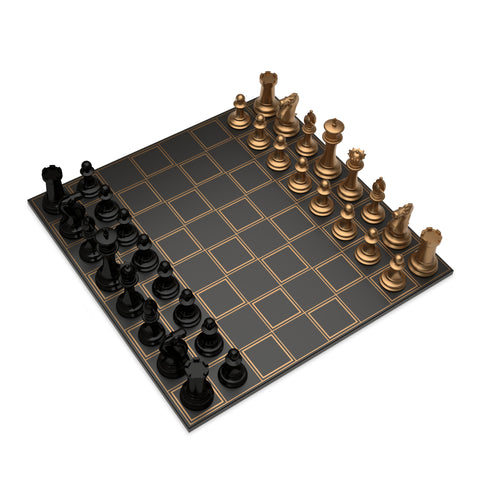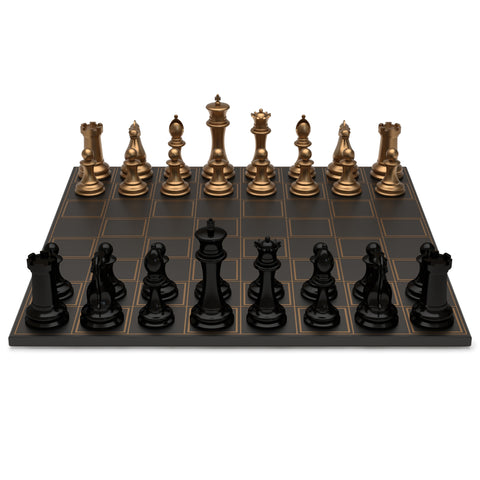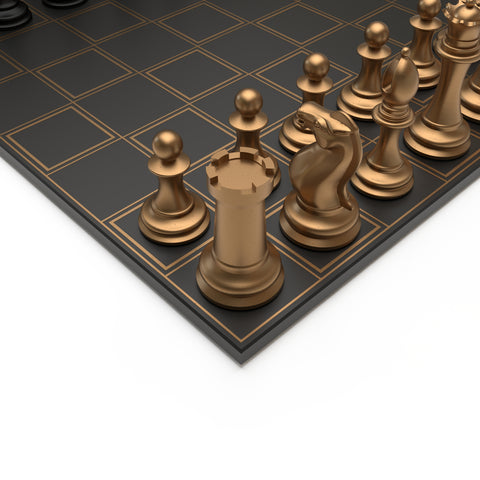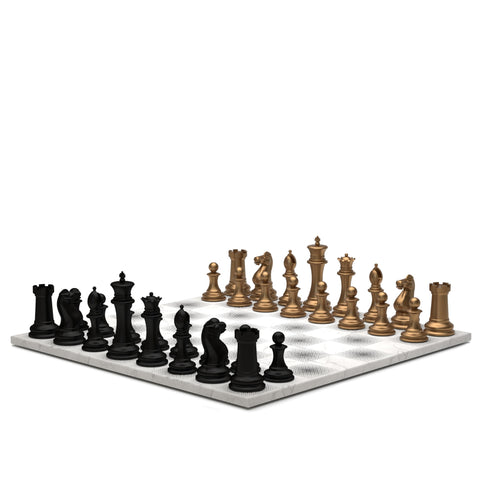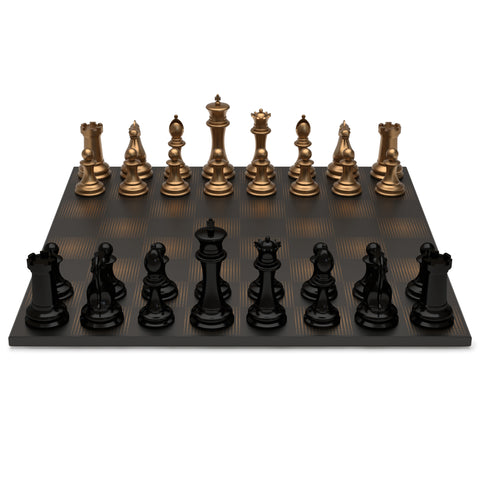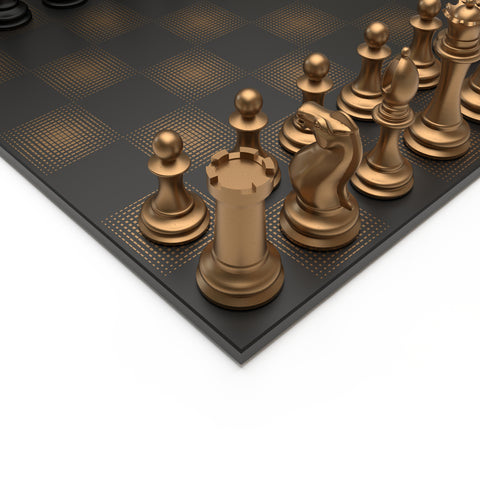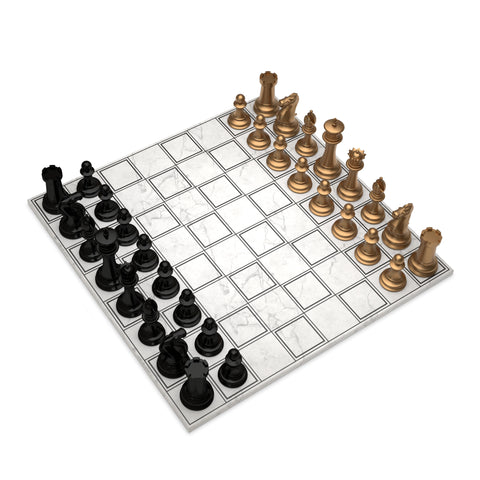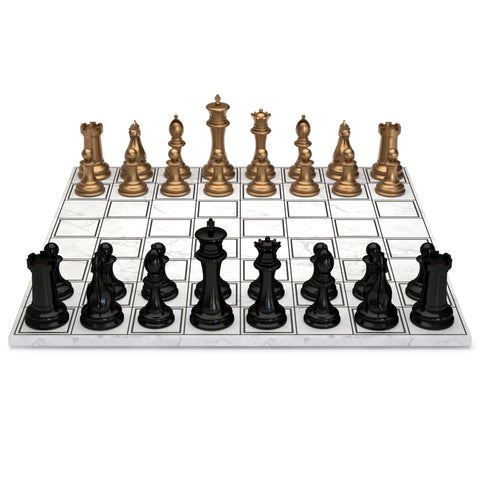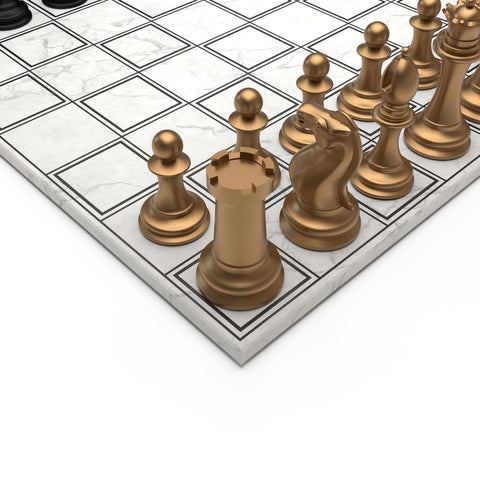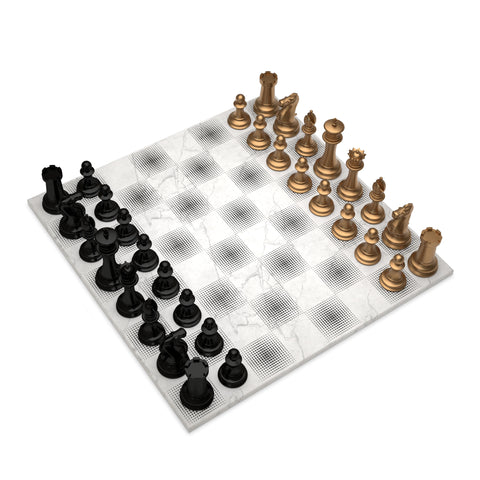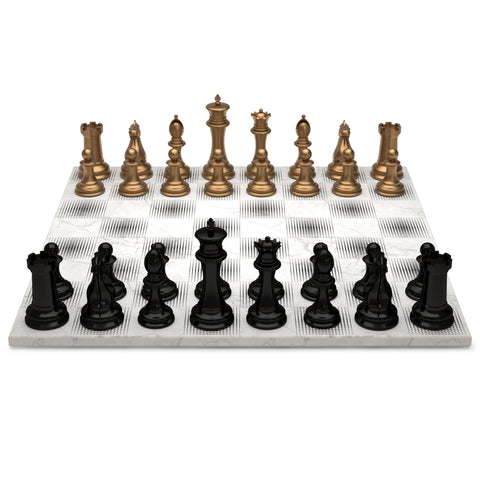 Bronze Series: Bronze vs. Black
- 34 piece solid bronze chess set.
- Set weight 7 kg.
- King height 3"8 (97mm).
- 2 extra queens included.
- Playing board size: 38x38x1cm
- High quality patinated finish.
- Hand screen printed wooden or marble playing board.
- Luxury presentation packaging.
SHIPPING AND REFUNDS
DELIVERY TIMES
UK - 1-2 working days
Europe - 2-3 working days
USA - 3-5 working days
ROW - 5-7 working days
For any queries relating to your order please email contact@neochess.com
RETURNS AND REFUNDS
LUXURY REDEFINED
Our modern bronze Staunton chess sets are a sophisticated and visually stunning option for chess enthusiasts. Each piece in these sets have been carefully crafted from high-quality bronze, which gives them a beautiful, weighty feel and a stunning finish. The set is available in a sleek and classic colour scheme of bronze and black. The black wood or white marble squares of the board contrast beautifully with the warm, golden tones of the bronze pieces, offering a striking and elegant playing surface. Whether you're a serious chess player or simply appreciate the beauty of well-crafted objects, this set is sure to impress and delight.
PRESENTATION PACKAGING
We take pride in delivering an exceptional presentation and opening experience for our chess sets. The packaging is meticulously designed to evoke anticipation and excitement. With elegant boxes and individual compartments for each piece, we ensure that unwrapping our chess sets becomes a memorable and cherished experience. 
PREMIUM PLAYING BOARDS
We offer a range of playing boards that beautifully complement our modern chess sets. The screen-printed stained black wooden board features a sleek and contemporary design, with precise hand screen-printed squares that create a striking contrast. Our signature marble boards offer elegance and timeless appeal for chess enthusiasts who appreciate both art and functionality.